BRING JOY
TO THE WORLD
Introducing JOYCITY
We are making
games that contain
various kinds of fun
in the world.
We hope that our games
can bring joy
to people
all over the world.
Core Value 01

Competitive Game Design
in the Global Market

JOYCITY is constantly changing and growing,
focusing on "fun" and "pleasure",
which are the company's core values.

Core Value 02

Standardized Development
Process to Maximize Efficiency

We are continuously developing and researching
new technologies based on production and
development optimization, and operation
and service advancement.

Core Value 03

Data-Driven
Decision Making

JOYCITY's data is a key asset
used to find
users' statistical
patterns and insights.
CEO Message
Challenging
and
Growing
Continuously
in the Global Market.
JOYCITY has been challenging and
growing continuously
in the global market
based on data-based predictability.
We aim to provide unprecedented fun
by building
a platform that increases
the chances of success of projects
and
efficient business expansion can be expected,
and ensuring transparent management
and social contribution.
Cho Sung-won, CEO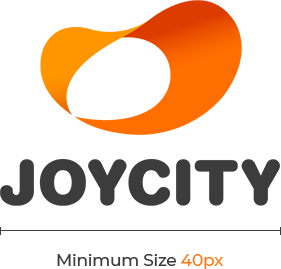 CI Information
Infinite fun
from
game contents
JOYCITY's CI is a Mobius strip designed
in the shape of a smiling mouth,
symbolizing
"infinite fun from game contents",
and it was created to show our aim to
respond harmoniously
and flexibly to the rapidly changing game market,
crossing the boundaries between business
and development,
online and mobile
organizations and platforms.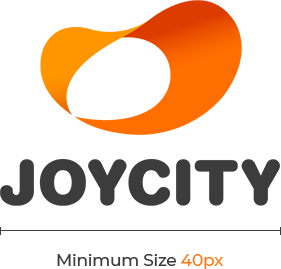 #dc3c00

#ff6e00

#ff9600

#3c3c3c
Contact us
How to visit us
Korea
Bundang First Tower, 55 Bundang-ro,
Seongnam-si, Gyeonggi-do
marketing@joycity.com
031-789-6500
China
上海市徐汇区清河泾开发区
古美路1515号凤凰大厦 906室 200233
hkjeon@joycity.com
+86-21-54452151
US
JOYCITY Annex, Inx.
15333 Culver Dr. #340-405
Irvine, CA. 92604
US-Community@joycity.com
949-607-9922
JOYCITY is
continuously
embarking
on new challenges,
at every step of the journey.
2022

Mobile Game "Crypto Ball Z on WEMIX" Globally Launched

Mobile Game "Gunship Battle: Crypto Conflict" Globally Launched

2021

Mobile Game "Legion of Legends" Globally Launched

Mobile Game "Comix Breaker" Globally Launched

Awarded the "Fifty-Million-Dollar Export Tower"

Awarded the Prime Minister's Commendation

2020

Mobile Game "Bless Mobile" Launched in Korea

Mobile Game "Bless Mobile" Awarded
"Best Game of the Month" in General Games Category

Mobile Game "Hero Ball Z" Globally Launched

Mobile Game "Crossfire" Warzone" Globally Launched

Mobile Game "TERA: Endless War" Globally Launched

2019

Mobile Game "The War Of Genesis: Battle of Antaria" Globally Launched

Mobile Game "The War of Genesis: Batle of Antaria" Awarded "Best Game of the Month" in General Games Category

Mobile Game "Samurai ShowdownM" Launched in Korea

2018

Console Game "3on3 Freestyle" for Xbox One Globally Launched

Mobile Game "Gunship Battle: Total Warfare" Globally Launched

Mobile Game "The War Of Genesis: Battle of Antaria" Launched in Korea

Awarded the "Thirty-Million-Dollar Export Tower"

2017

Mobile Game "Pirates of the Caribbean: Tides of War" Globally Launched

Mobile Game "Oceans and Empires" Awarded "Best Game of the Month" in General Games Category

2016

Mobile Game "Oceans and Empires" Globally Launched

VR Game "Gunship Battle 2 VR" Globally Launched

Console Game "3on3 Freestyle" for PlayStation®4 Globally Launched

Nominated "Honest Taxpayer of Seongnam-si"

Awarded the "Twenty-Million-Dollar Export Tower"

2015

Mobile Game "Game of Dice" Globally Launched

2014

Online Game "Freestyle FootballZ" Officially Launched

Awarded the "Ten-Million-Dollar Export Tower"

2013

Company Name Changed to "JOYCITY"

2011

Mobile Game "Rule the Sky" Launched

Online Game "Freestyle2" Officially Launched

Awarded the "Five-Million-Dollar Export Tower"

2010

Online Game "Freestyle Football" Officially Launched

2008

Listed on KOSDAQ

2007

Online Game "Freestyle" Awarded Service Satisfaction Award

2004

Online Game "Freestyle" Officially Launched

2000

Company Name Changed to "JC Entertainment Co. Ltd."

1999

Online Game "Red Moon" Commercialized

1994

"Cheong Media Co. Ltd." Established